Real Estate Chat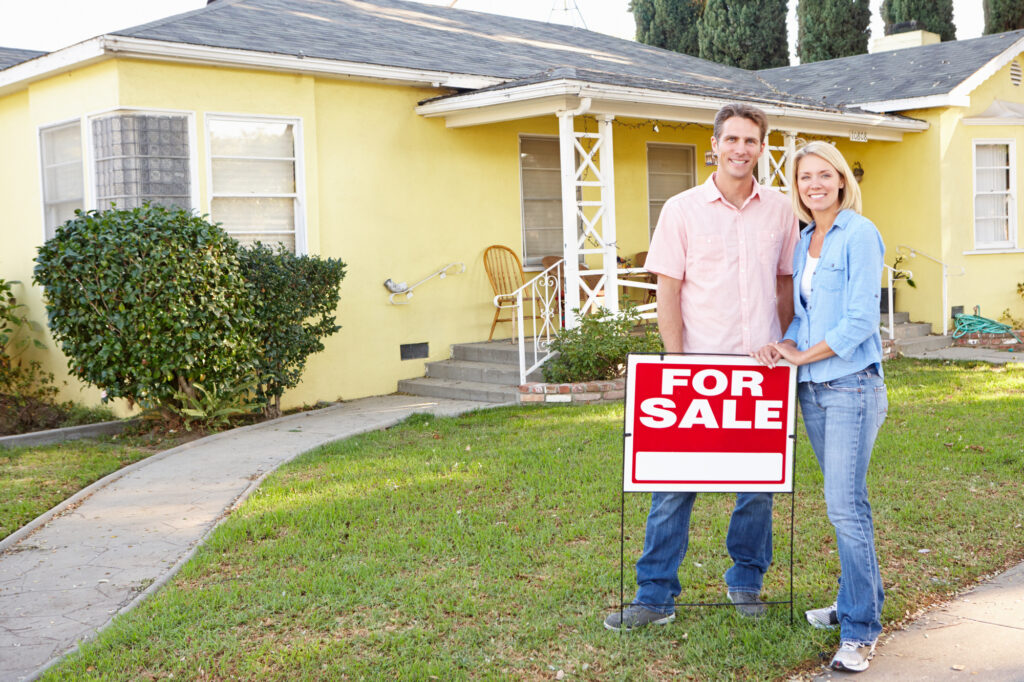 Home Sale Options: Can You Sell a House as Is?
Selling a house is a big decision and a stressful process. And if you're like most people, you probably have many questions about the process. One of the most common questions is, "can you sell a house as is?"
The answer is yes. It's the best option if you don't have the time or the money for home renovations. Just remember that stained carpeting and an old-school kitchen mean that buyers won't be willing to pay top dollar for your house.
But do you know how to sell a house as is? If not, keep reading for some insight on what it means to sell your home as is and what you'll need to do.
What Is the Meaning of Selling a House as Is?
The term "as is" is often used to sell houses in their current condition without making any improvements or repairs. The buyer will be responsible for any repairs or updates necessary after the purchase.
When you sell your home as is, you are unwilling to make any concessions to the buyer. You won't fix any problems with the house or offer a home warranty.
You can determine which part of the house you will sell as is. This means that you won't be listing your entire property as is. You can consider this option if only a few isolated areas need fixing.
When Can You Sell a House as Is?
Several circumstances might lead you to sell your house as is. You might choose to sell your home without renovating it in the event of any of the following:
You need to sell faster
You have limited money for home renovations and repairs
Your home has unique problems
You inherited the house
You want to avoid foreclosure
These are only a few examples. There are other reasons you might sell as is that are specific to your situation. Whatever the reason, be aware of the pros and cons of selling as is before you make your decision.
How to Sell a House as Is
If you're selling your house as is, there are a few things you need to do to make sure the sale is smooth. Here's what you need to do:
Determine Your Option to Sell as Is
The first step is to determine whether to sell your house for a cash offer or on the open market. Selling for cash means you'll approach a pool of investors who don't mind a distressed house.
The cash buyers will mostly be rental investors, house flippers, or companies that buy houses. The best thing about getting cash offers is that you'll skip repairs entirely.
You could also sell it on the open market. In this case, you'll list your house as is and sell it to the highest bidder. You will need to stage and market your home properly.
Work With a Local Real Estate Agent
If you're selling your home on the open market, it's best to sell your home with the help of a local real estate agent. They know the market in your area and can help you set a fair home price.
A real estate agent will also help you find potential buyers and negotiate a fair price for your home. The agent will help you market the positive aspects of your home to potential buyers. They can also handle all the paperwork involved in selling a house as is.
Disclose All Issues With the House
When you decide to sell a house as is, it doesn't mean that you can hide all the problems with the property.
You're still required by law to disclose any known issues with the house. Some states will require you to prepare a disclosure report that outlines all the issues with the property.
Other states will have a caveat emptor policy, which means buyers are responsible for performing their due diligence. Consult your real estate agent to find out the disclosure requirements in your state.
If you were using your home as an Airbnb or VRBO, you might have entrusted it to property managers. Reputable managers like will keep track of all repair and maintenance issues, making it easy for you to disclose any problems to the buyer. Check this out and learn why you should hire a manager for your short-term rental property
Schedule a Home Inspection Before Listing
It's a good idea to schedule a home inspection before listing your property. This way, you'll be aware of any issues that need fixing. The inspection will help you prepare an accurate disclosure report.
It will also allow you to fix any minor issues that could be deal-breakers for potential buyers. The home inspector will provide you with a report that outlines all the necessary repairs. You can use the report to show potential buyers what they need to fix.
Get a Cost Estimate for the Potential Repairs
Once you have the home inspection report, you'll need to get a cost estimate for the necessary repairs. This will help you set a realistic price for your home. It's essential to be honest about the cost of repairs.
Potential buyers will likely get their own estimates. If your estimate is significantly lower than theirs, they'll be reluctant to buy your home. You can get a cost estimate from a contractor or handyman.
Set a Realistic Home Price
When setting a home price, you need to be realistic. If you're selling as is, your home will sell for less than a similar home that's been renovated.
You also need to factor in the cost of repairs when setting a home price. Potential buyers will be reluctant to buy your house if they think they're overpaying. Consult a real estate agent to determine how much your home is worth.
Can You Sell a House as Is? Find Out How and Start Planning
If you're planning to sell your home without renovating it, you've probably searched the web for "Can you sell a house as is?" From our article, you now know that the answer is yes. Follow the above advice, and you'll sell your home in no time.
Check out other posts on our website for more real estate content.